Judge Michael A. Ponsor
Born 1946 in Chicago, IL
Federal Judicial Service
Judge, U. S. District Court, District of Massachusetts.
Nominated by William J. Clinton on November 19, 1993, to a seat vacated by Frank H. Freedman; Confirmed by the Senate on February 10, 1994, and received commission on February 14, 1994.
U.S. Magistrate, U.S. District Court for the District of Massachusetts, 1984-1994
Assumed senior status on August 15, 2011
Education
Harvard University, B.A., 1969
Yale Law School, J.D., 1975
Oxford University, M.A., 1979
---
Courthouse
Springfield Courthouse
United States Courthouse
300 State Street, Suite 120
Springfield, Massachusetts 01105
Courtroom
Hampden Courtroom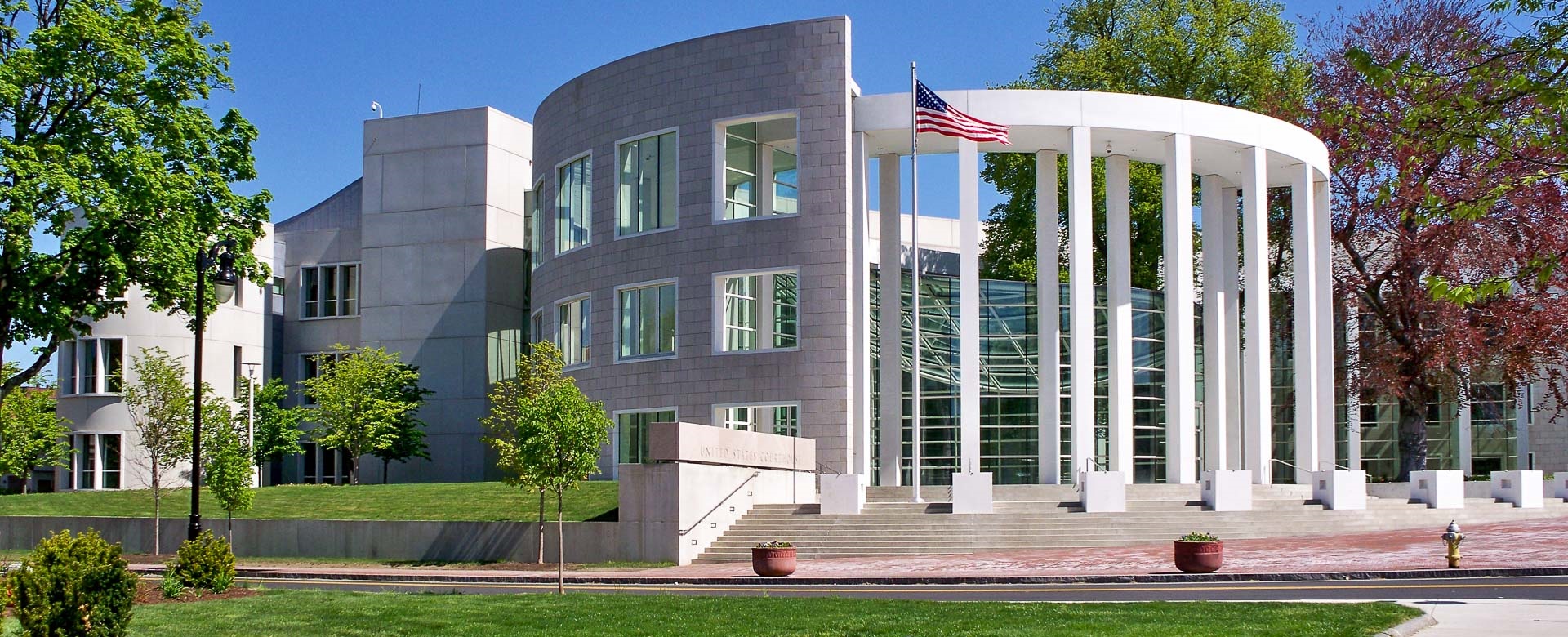 ---
Courtroom Technology
Contact the courtroom clerk regarding the use of technology in the courtroom. View our courtroom technology page for more information on the technology that is available.
Internet access is available upon request and with the consent of the presiding Judge. Click here for more information.
---
Chambers Procedures/Standing Orders/Sample Orders
N/A