Judge David S. Nelson Fellowship
The Nelson Fellowship Program
Each year, the U.S. District Court for the District of Massachusetts selects approximately ten to twelve Nelson Fellows to intern at the Court. Fellows spend their time learning from immersive courses and field trips, interning in a judge's chambers, and attending various court proceedings.
During this six-week summer program, Fellows participate in courses that focus on civil rights, writing, current social issues, and public speaking. In addition, Fellows meet community leaders, take tours of local colleges, and visit organizations that facilitate the college application process.
The final and most exciting event of the Fellowship is the mock trial, which is argued in front of a Federal Judge. Throughout the summer, students prepare for their mock trial under the guidance of legal professionals.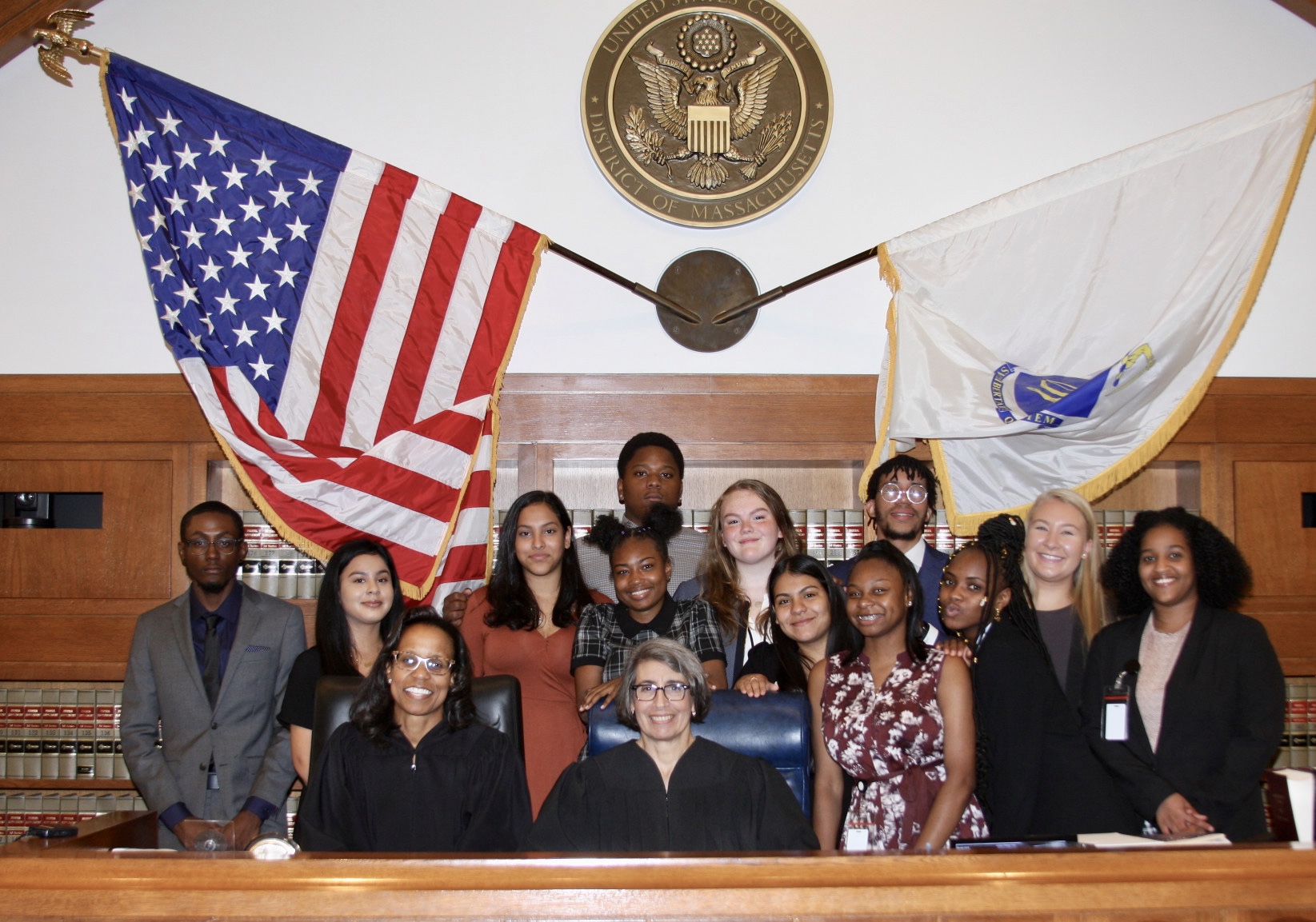 ---
Judge David S. Nelson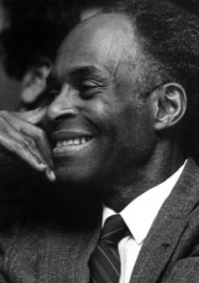 Judge David Sutherland Nelson was born in Boston, Massachusetts in 1933 to immigrant parents. He was a student in the Boston public school system during the 1930s and 1940s, later graduating from Boston College in 1957 and Boston College Law School in 1960.
After working as an attorney in private practice, Judge Nelson was appointed as a Justice of the Superior Court for the Commonwealth of Massachusetts in 1973. Shortly after, in 1979, he was appointed as a judge at the United States District Court for the District of Massachusetts, becoming the first African American appointed to the federal judiciary in this district.
Judge Nelson was strongly committed to his community and to public service.
"He dedicated his great mind and his great heart to public service and the pursuit of equal justice for all. We are better people because he touched our lives." - U.S. Senator Edward Kennedy
---
John J. Moakley Federal Courthouse
The fellowship is located at the John J. Moakley U.S. District Courthouse in Boston, MA.

---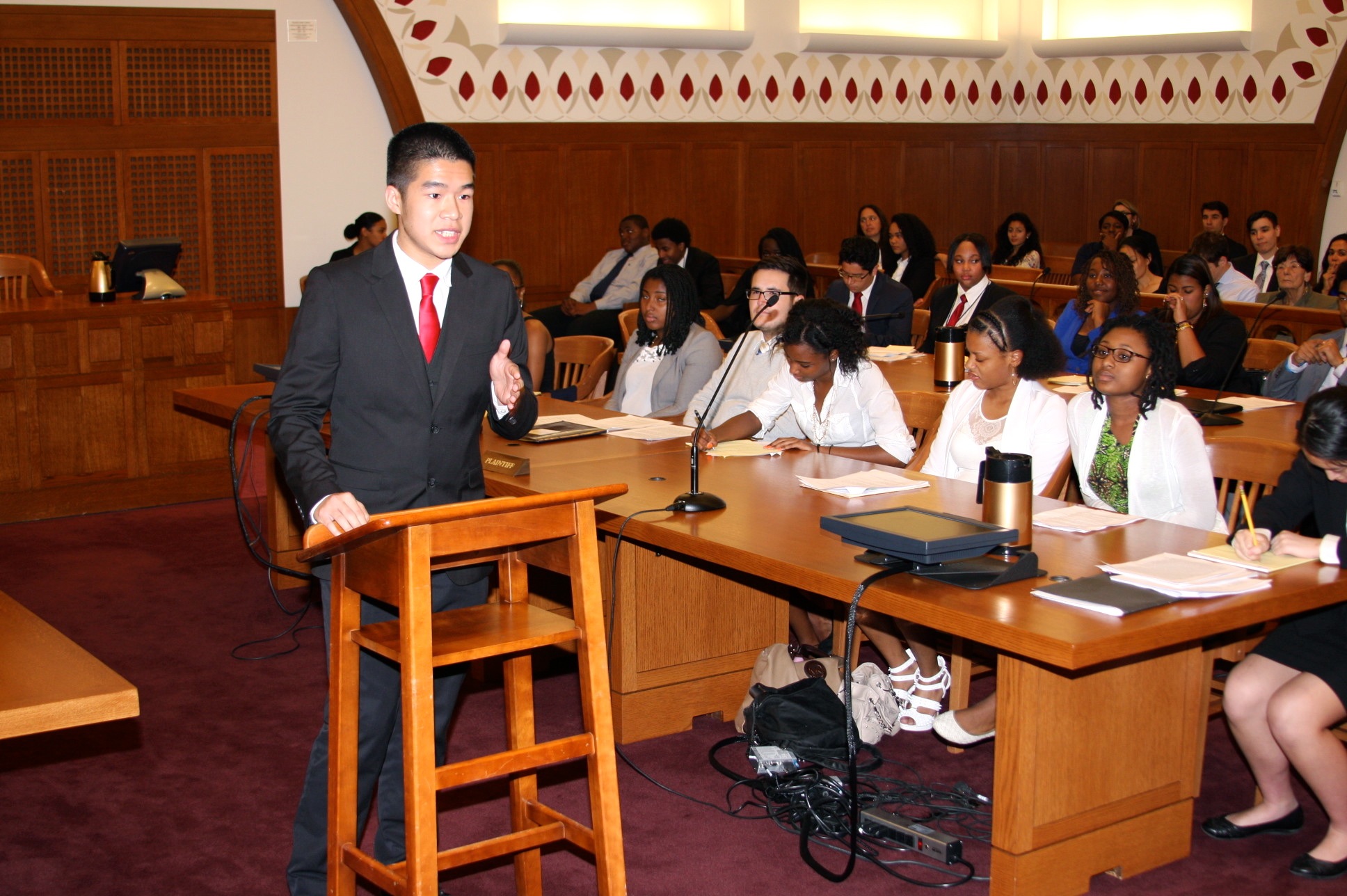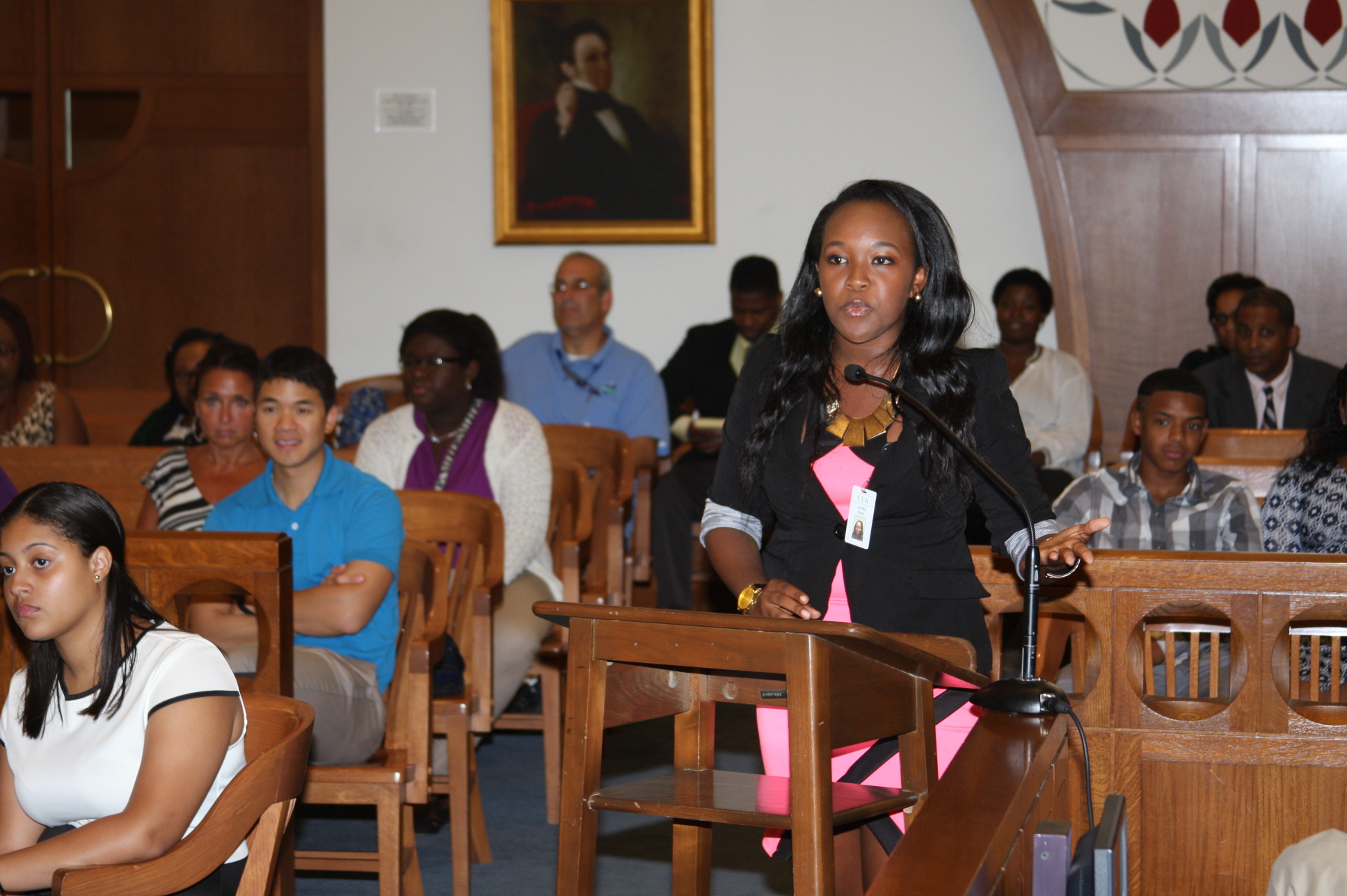 Program Q&As
Sponsors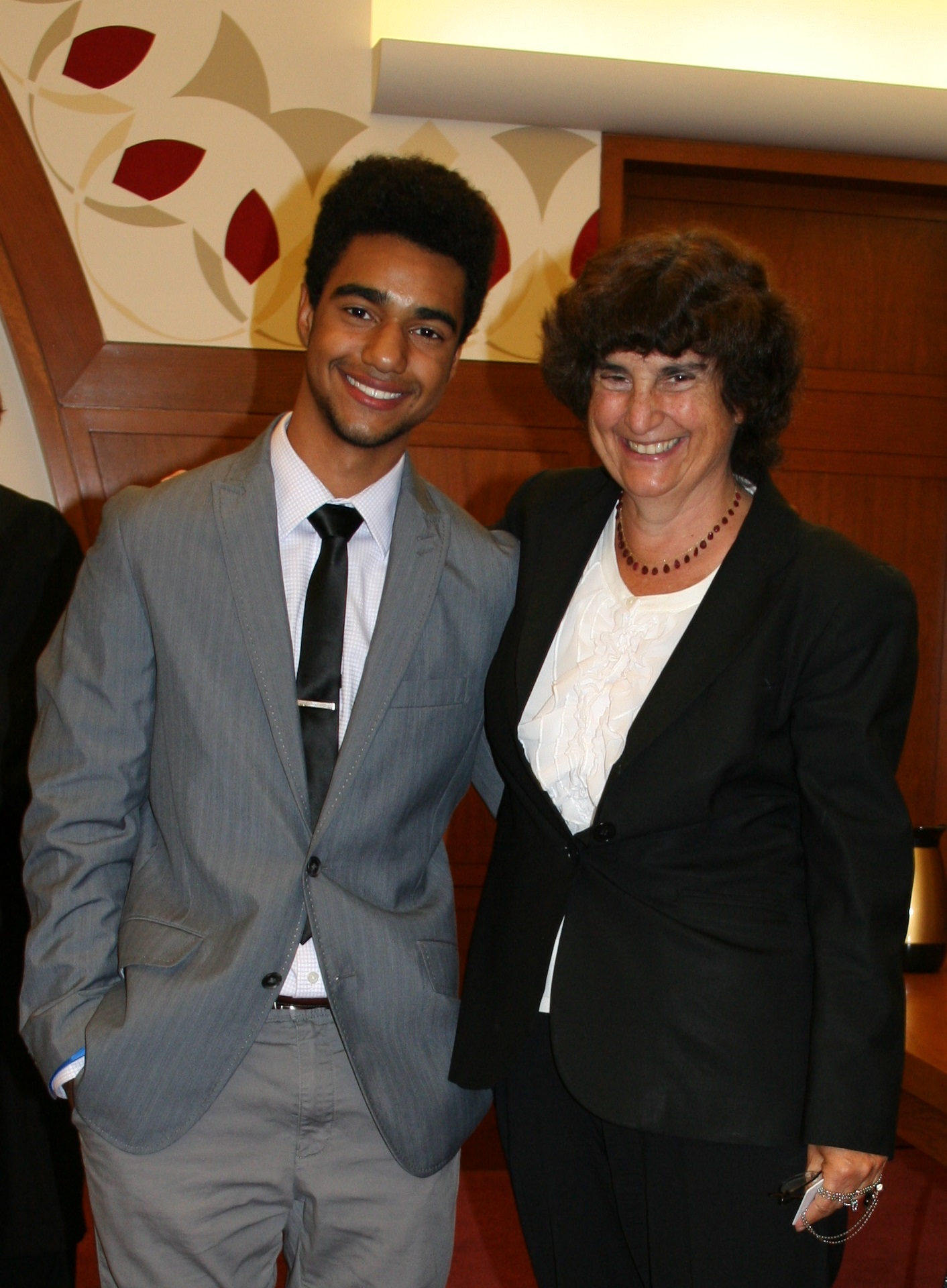 The Honorable Patti B. Saris
"Each year, the court eagerly anticipates the arrival of the Nelson Fellows from Boston and Worcester. They represent the enthusiasm, energy, diversity and civic commitment of a new generation of citizens. To date, we have had about 240 students who have graduated from the program. They have gone on to attend over 30 colleges and universities, and are engaged in a wide array of careers, including business, government, and law. Judge Nelson would have loved the program. So do we!"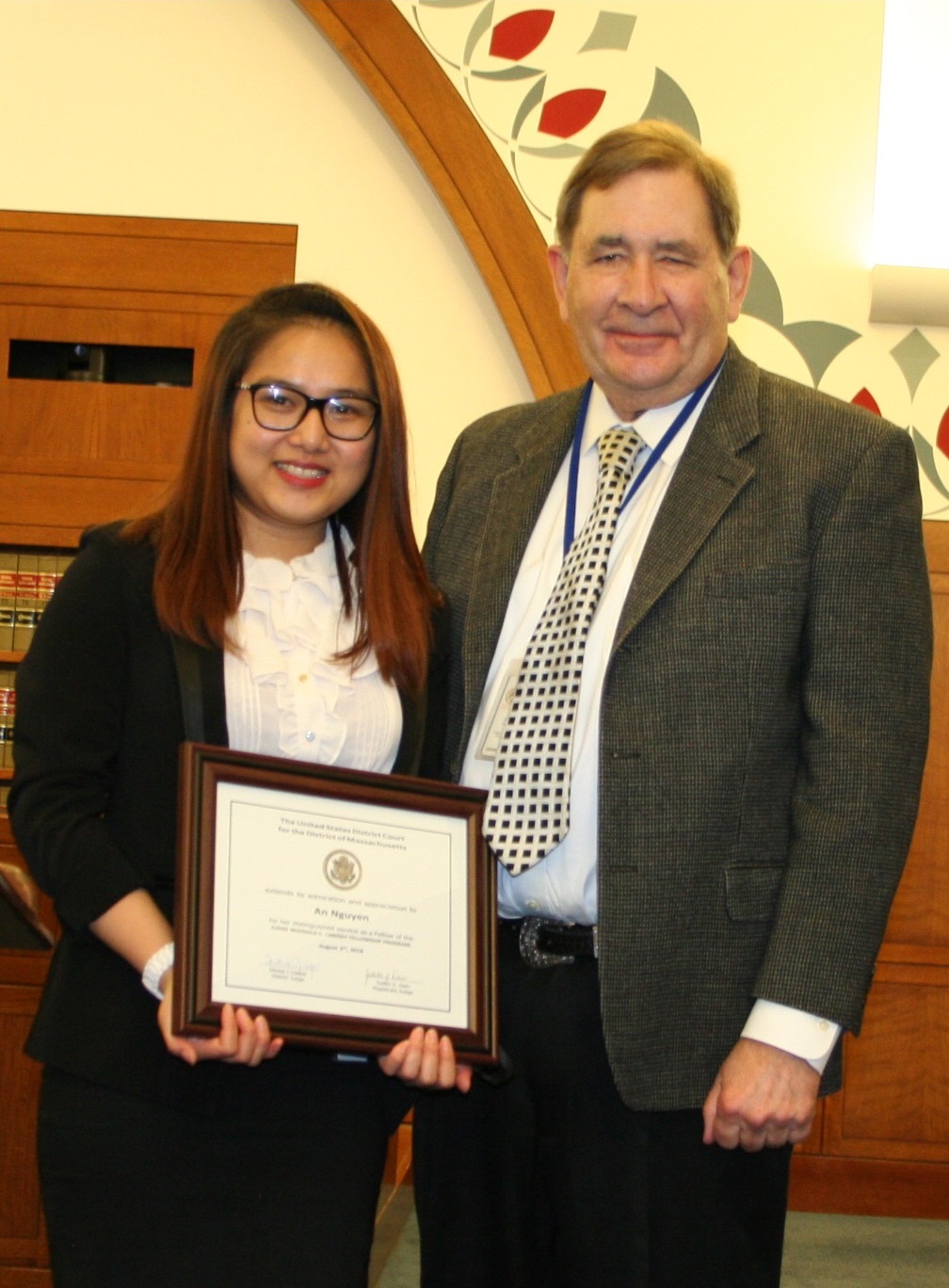 The Honorable Richard G. Stearns
"A dozen Nelson and Lindsay Fellows over the years have become part of my extended chambers family. Whatever my law clerks and I have been able to teach over the course of too short a summer has been repaid a hundred times over by the joy of following the Fellows' life experiences and successes as they grow into adulthood. The Fellows are a living legacy honoring the memory of the two great judges whose names will always be connected to theirs."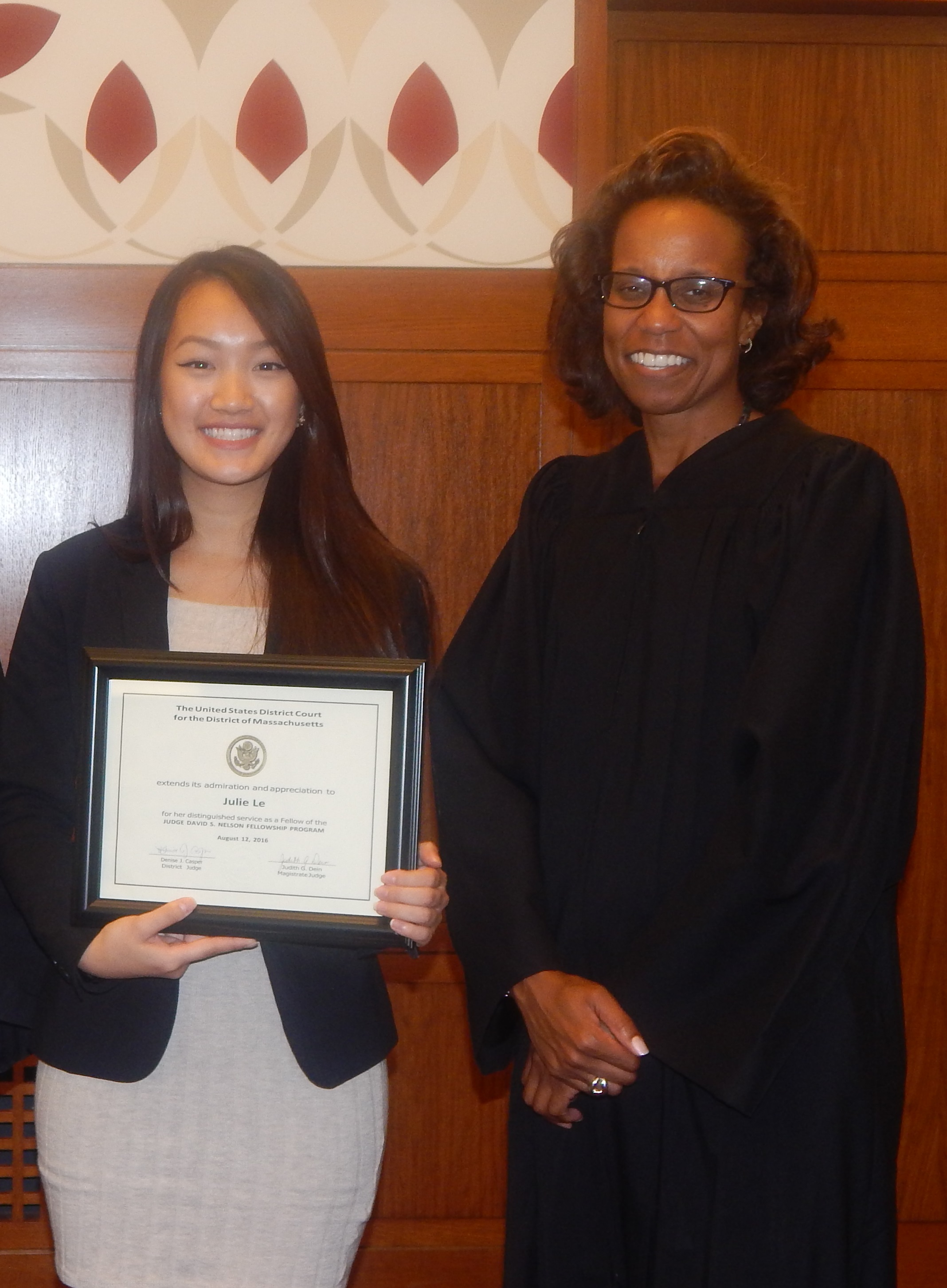 The Honorable Denise J. Casper
"It is our pleasure every summer to welcome a new group of bright and talented young people who are so eager to learn about civic engagement and the judicial system. It has been a pleasure to work with the Fellows and to see and hear about the accomplishments and achievements of Fellows alumni over the years. I look forward to welcoming new classes of Fellows to the Court in the years to come."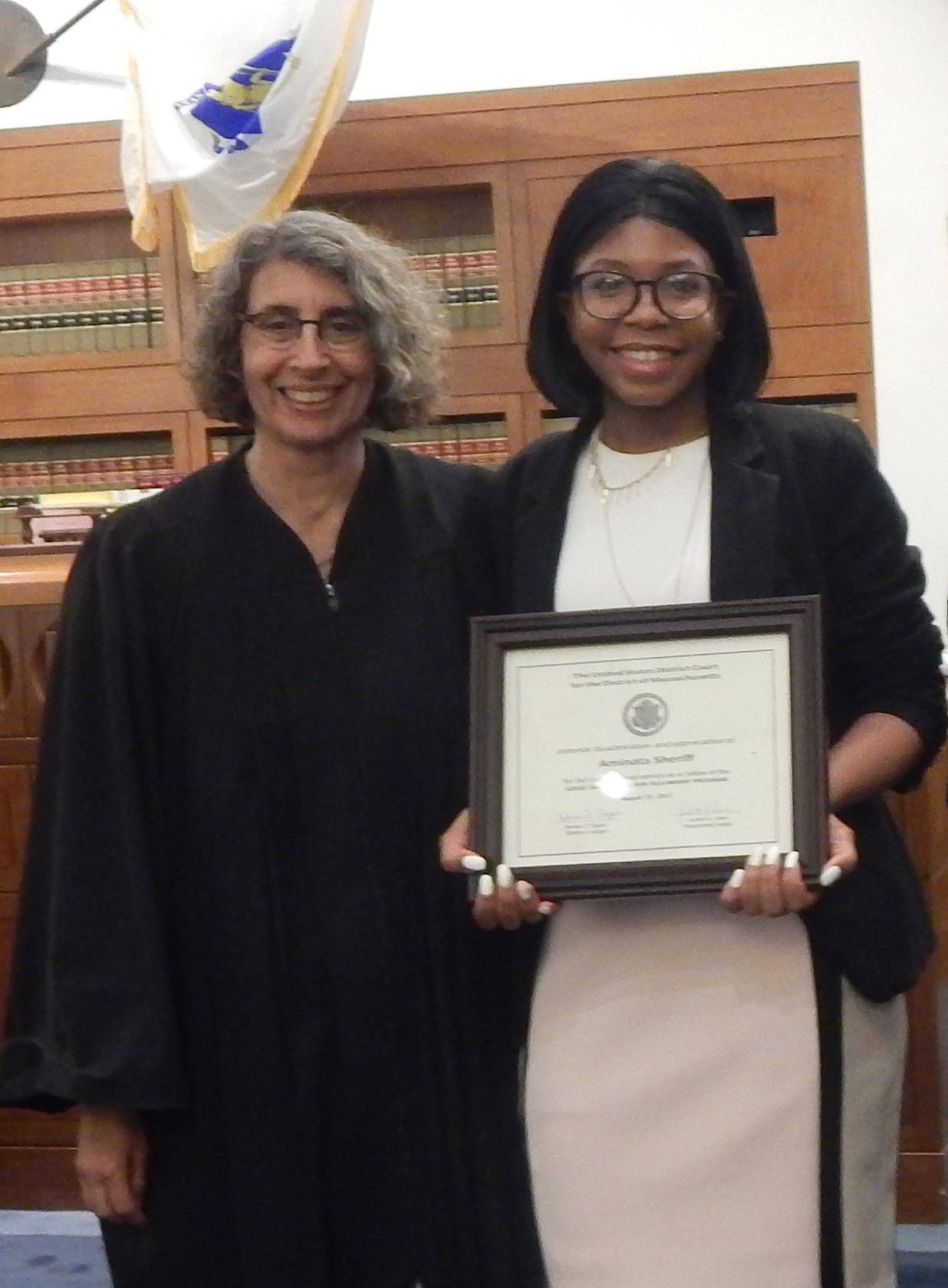 The Honorable Judith G. Dein
"Having the Nelson Fellows here has always been a highlight of the summer. These students bring with them a diversity of experiences and thirst for knowledge that energizes us all. The Fellows care deeply about making this world a better place, and we look forward to seeing them become the next generation of skilled advocates."
---
Newsletters
---
Alumni
The Nelson Fellowship has shown me that I actually have the power to go out in the world, pursue an education in law, and use that to help people. To say this program has changed my life for the better would be to say the least. - Cheryl Aikins (2018)
Everything was fun and new to try. It was like we were learning and exploring something new everyday. The Nelson Fellowship is amazing! If your eyes get watery on the last day, that's how you know the people in this program meant something to you-and that's what happened to almost all of us. - Jasmyn Dore (2016)
This program has instilled a confidence in me which has enabled me to challenge myself by furthering my ambitions and goals. The Nelson Fellowship program is truly a life changing experience, and if I could, I would do it every summer. - Gladymir Joseph (2009)
The Judge David S. Nelson Fellowship is one of the most difficult but gratifying journeys I have ever encountered. I use the word journey because that fully describes the fellowship. In a short period of time, I have grown drastically. I have improved verbally, sociably and above all I have learned to believe that nothing and no one can stand in the path of my dreams. - Rosanna Lograsso (2008)
Being able to call myself a Nelson Fellow will forever be a status I will hold in high honor. Partaking in this program allows me to affiliate myself with one of the titans of man, Judge David S. Nelson. - Keshav Persad (2006)
The Nelson Fellowship not only taught me who Judge Nelson was, but it also pushed me to re-evaluate myself and find out who I am. - Jose Santiago (2003)
Judge Nelson was a man who was greatly concerned with second chances. He believed in serving his community by providing services to those who needed them. The Nelson Fellowship perfectly exemplifies these important values which Judge Nelson held most dear. - Oneda Horne (2003)
It is a shame that I never got to meet a wonderful man as [Judge Nelson] but I am glad to carry his name for the rest of my life as a Nelson Fellow. - Steve Guan (2000)
---
Other Fellowship Opportunities
The Court appoints a Coordinator and Deputy Coordinator each year to oversee the Fellowships. The Deputy Coordinator serves a two-year term with the Court - the first year as the Deputy Coordinator and the second year as the Coordinator. These two positions are normally filled by past Fellows. The Coordinators term begins one week before the start of the Lindsay Fellowship and ends one week after the conclusion of the Nelson Fellowship. The start date is usually around the third week of May and ends in the third week of August.
An educational stipend is offered.
For any questions, please contact fellowship_coordinator@mad.uscourts.gov
Applications for the Deputy Coordinator/Coordinator position (2 year commitment) is now open. Job description and application instructions may be found here (PDF). The deadline for applying is Wednesday, March 1, 2023.
---
Gallery